Logos Language Institute: Competence for Professionals
Who we are
In 1993, Christine Lorenczuk founded Logos Language Institute after many trips abroad, studying German and English and 10 years of experience in adult education. From the beginning the focus has been on
a clear and learner-oriented concept
the best teachers and trainers
personal support to success
Christine Lorenczuk manages the organisation, is in charge of business clients and advises teachers of different areas of specialisation and languages. With great enthusiasm she teaches German as foreign language and English for beginners. Being also a certified yoga teacher she always sees the complete personalities of her participants and conveys this idea to her teachers.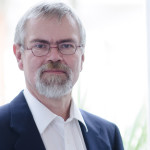 Andreas Lorenczuk PhD has been part of the team since 1997. He is bilingual, studied English and German and is an award-winning translator. He manages the Business English department. Andreas Lorenczuk develops business specific course concepts, writes work place specific teaching materials and is the head of the translation department. He teaches Business English, German for Business, Rhetoric and Presentation. Language in all its forms is his hobby.
Logos is managed by professional trainers. For 20 years everything has been revolving around you: our students. Logos is your specialist for individual language training, especially in a business context.
If you want a clear and student-focused concept and qualified teachers that always do their absolute best to personally coach and guide you to reach your agreed target, then you should choose Logos.
For Companies
As a business customer you will get consultation on your specific individual training concept. You get exactly what is relevant for your company or department.
An elaborate and target-oriented language training concept will make your team fit for the international market. Furthermore, your international employees can quickly integrate themselves culturally and language-wise.
Logos also helps you to optimise your professional public image with translations and style guides, rounding off your communication profile.
We plan, design and support you personally. We believe the management is responsible for quality. That is why Logos is certified according to EN DIN ISO 9001:2015.
Language Courses and Workshops for Companies
Further Services for Companies
For Individuals
Together with you we define your personal targets and decide on the optimal course form. We accompany you through your learning experience and further.
You can always rely on a competent expert at Logos in addition to your personal trainer. Because we are: Competence for Professionals.